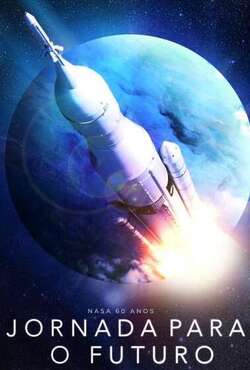 »INFORMAÇÕES«
Título Traduzido: NASA 60 anos: Jornada para o Futuro
Título Original: Above and Beyond: NASA's Journey to Tomorrow
IMDb: 7,7/10
Gênero: Documentário
Lançamento: 2018
Qualidade: WEB-DL 1080p
Áudio: Português, Inglês
Legenda: S/ L.
Formato: MKV
Tamanho: 2.59 GB
Duração: 1h 30 Min.
Qualidade de Áudio: 10
Qualidade de Vídeo: 10
Servidor Via: Torrent
SINOPSE: Examine o papel notável que a NASA desempenha em nosso país e em nosso planeta. Cobrindo sessenta anos e além, o filme celebra realizações passadas, investiga iniciativas atuais e pesquisas de planos futuros. Segue a NASA para a lua, para a superfície de Marte, para os confins do nosso sistema solar e, acima de tudo, de volta à nossa base: a Terra.
NASA 60 anos: Jornada para o Futuro Torrent (2018) Dual Áudio / Dublado WEB-DL 1080p – Download

Para reprodução do vídeo recomendamos o VLC Player
---
:: DUAL ÁUDIO ::